It's almost Safer Gambling Week, a vital initiative and a fantastic opportunity for the industry to promote safer gambling. At Anthem, responsible play is a constant commitment and fundamental principle of our approach to personalising player experiences with AI – and it's not only the theme of this week or month, but every single day.
This year feels different though, as Anthem sets sail on a new course in the industry, bringing innovation to this important area of activity, with a focus on measuring all player experiences. You can find out more in my blog - please get in contact if you want to join our journey to use AI to improve player experiences and safety.
In order to make fast progress from responsible gambling to sustainable play, we've made another high-profile appointment, Svend Aage Kirk, which marks an important step in our long-term vision in this area.
On the other side of the spectrum to Safer Play, tomorrow evening, we'll also witness our own Ben Scobie-Trumper donning the boxing gloves and stepping into the ring for the SBC Charity Boxing Championship. We are all full of pride and support for his unwavering commitment to this charitable cause – and he has truly gone the extra mile not only dedicating his time, but also sacrificing his literal blood, sweat, and tears. Ben has put in extensive effort during his training, and we look forward to cheering him on and giving him our full support tomorrow.

Leigh Nissim
Founder & CEO
---
Here are the top things you need to know from Future Anthem right now:
1

Welcome Svend: a key appointment in our vision

and journey

for safer play
We recently welcomed another industry-leading light to Future Anthem, with the appointment of Svend Aage Kirk, underlining our commitment to safer play.

Svend, previously co-founder and CEO of Mindway AI takes on the role of Expert Advisor. He will lead the commercial strategy for Sustain, marking the beginning of the next stage in Future Anthem's journey to measuring and reinforcing sustainable play. Read the full announcement here.
Svend will be taking part in a Future Anthem-hosted, online fireside chat, where he will share his insights on how operators can best keep players safe in a world where traditional rules-based compliance systems are becoming outdated. Find out how real-time interventions help nudge players back to safety in a controlled, sustainable way that will help you grow and succeed responsibly.
2

At Future Anthem, safer play is every day - a word from our founder & CEO
Whilst we applaud the efforts of Safer Gambling Week, we live and breathe sustainability daily. Our flagship product, Amplifier AI, stands as a testament to our commitment to responsible gambling and player health, built with these principles at its very heart.
We invite you to read Leigh's blog. With his career spanning nearly two decades in the online gambling space, he's thoughtfully penned a piece of reflection on the complexities and challenges faced by operators striving for responsible gambling practices - and his view on the clear path ahead, which we invite you to join.
Also in theme, we present a curated selection of Anthem's essential resources and guides dedicated to responsible gambling and player safety that you definitely shouldn't miss.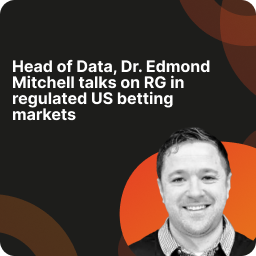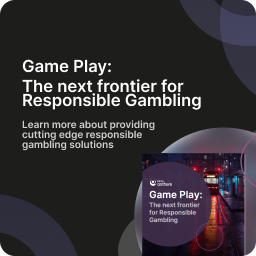 3 Amplifier AI will risk score your player base to help you keep them safe
We're running a limited-time offer for the next 60 days for Safer Gambling Week. Risk score your player base and nudge players towards safety in a controlled, sustainable way with Amplifier AI.
What you'll get:
✔️ A risk score assessment for your entire player base
✔️ Access to a daily dashboard to monitor player behaviours
✔️ Deep-dive personalised session to assess your player health and current risk levels
✔️ Bespoke recommendations on actions and interventions you can implement for your players powered by real-time AI
Sign up for the offer below 👇

4

Malta last of the Future Anthem world tour

"At Miami, it was apparent that sports and casino operators are focused on figuring out the best ways to harness AI within their products and workflows"
- Matt Nichols, General Manager (Americas)
Fresh from sunny Miami – and the latest leg of our very own 2023 world tour that has taken us from Toronto to Barcelona to Amsterdam to Vegas – there's still time to catch us before the end of the year at SiGMA Europe in Malta, where Svend will join the team for the first time, alongside Ben and Alix.
Don't miss the opportunity to schedule some time with the team!

---
If you enjoyed this, keep up with Future Anthem by forwarding it or sharing it with a friend. And be sure to follow Future Anthem on Spotify to tune into our monthly earworms, handpicked by a different team member!
Your Friends at Future Anthem