Do you know what connects Busta Rhymes, Cher, and Joe Cocker?
Apart from being the start of a very eclectic playlist, they also share a May birthday with… yours truly.
Turning 51 was fun - a birthday BBQ (of course), a family round of golf, and a top curry to boot - a perfect recipe for a happy young old man.
I might be getting a little older though I still have the energy of youth, which is how life at Future Anthem feels. When I think about how our company is maturing, I'm incredibly excited about the zest, energy and passion that our team exudes as we progress on our journey to personalise player experiences with AI in the gambling industry.
Our team and products are collectively achieving great things with our customers, and we're just getting going.
Amplifier AI - our all-in-one AI product - continues to add value to our customers' business by humanising anonymised transactional data with machine learning. Last month we were thrilled to announce a major new partnership with EveryMatrix, which will help show just how incredible the product is. We also signed a couple more significant new deals too - yet to be announced.
Amplifier AI is also one of the core reasons we've been nominated for a pair of EGR B2B Awards next week. Always a fantastic event, I look forward to catching up with old friends, making new ones, and applauding another 12 months of outstanding achievement in the industry.
Hopefully, I'll still fit into my tux – as I write this, a very large batch of Krispy Kremes has just turned up at Future Anthem Towers in honour of National Doughnut Day!

(A CEO who's been eating too much cake the last few weeks 😊)

Introducing a new headline act 📢
One of the biggest causes for celebration at Future Anthem in recent weeks has been the addition of EveryMatrix to our roster of partners.
Clearly, the company needs no kind of introduction, and its industry-leading status underlines the strength of Amplifier AI and how we've built our personalisation solution for speed and integration for any size of business.
If you want to find out how Amplifier AI can help your company improve the player experience, then get in touch today.

Quick! Book your 0 – 60 🏎️
We've launched a brand-new demo series, '0-60', during which our CPO Ian Tibot delivers a live 45-minute virtual session to showcase Amplifier AI in real-time.
The first of these took place on 18th May and was a big hit with all of our customers who tuned in. 0-60 highlighted the rapid and transformative journey that players can experience in their first 60 days, powered by Amplifier AI.
Due to popular demand, he'll be presenting another session on Tuesday, 25th July – join us as we:
Showcase our product vision across casino and sports betting

Share the new features we've released that will help you deeply personalise the player experience

Answer every question you put to us in real-time
In the Race to Real-Time Personalisation, speed is the name of the game. Sign up below and join us in the race!

Passports, Planes, Products 🛩️
The B2B conference season is in full swing. In early June, Leigh and Ian were in New York at the SBC Summit North America, sharing the real-time personalisation capabilities of Amplifier AI.
No matter how many times you've been to the Big Apple, it's always an amazing place to visit. Anthem has gone full circle from announcing our Series A in July last year. This year's show was very different - our brand is recognised and we're seeing a lot more inbound interest in our products, which is a great milestone.
Not long after we touched down on our return from the States, our kick-ass Senior Sales Lead Ben Scobie-Trumper was taking off for Malta and this year's CasinoBeats Summit, for another valuable opportunity to meet up with current and prospective clients.
Before the month was out, our Chief Data Officer, Chris Conroy, joined esteemed industry colleagues at the 18th International Conference on Gambling & Risk Taking. Chris discussed how AI can be used to personalise the player experience and make significant steps to preventing and reducing problematic gambling behaviour.

Enter the Battle Ground – with a beer!🍻
Beer pong, darts, and pool were the order of the day at our latest after-work social as we headed a few minutes down the road from our office to Boom Battle Bar in Aldgate East.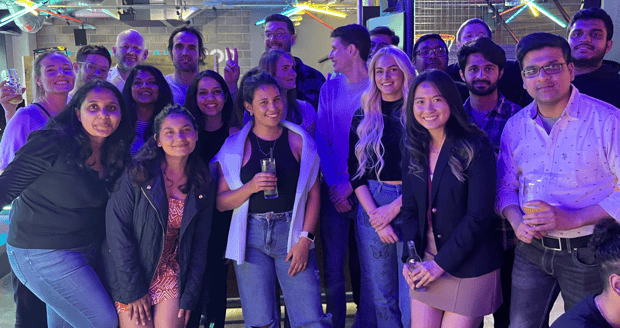 Doughnut Delight at Work!🍩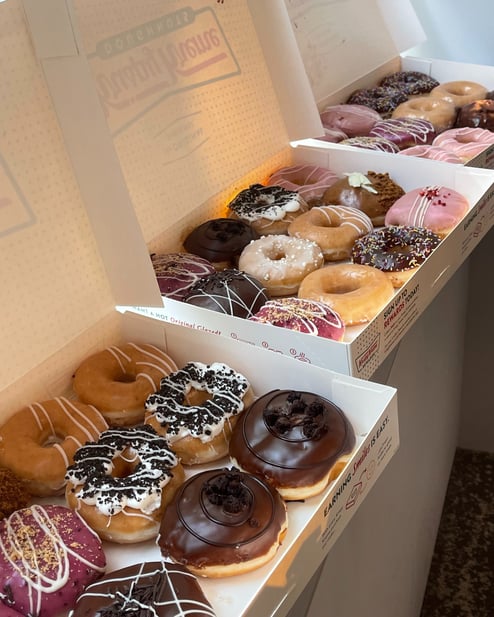 See - I wasn't lying about the doughnuts!
All this talk of doughnuts is probably giving Chris the shivers. He hates doughnut charts and pie charts. Our CDO's aversion to them is legendary, with unfounded rumours that he's the creator of this meme: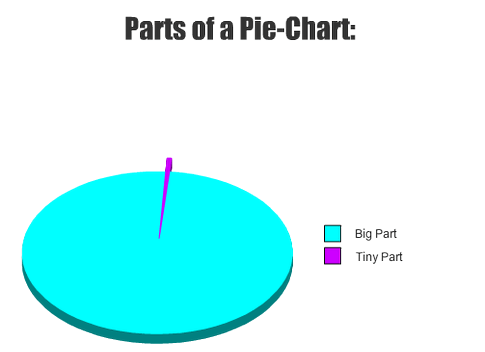 Jokes aside, as a data scientist, he's right to say that they don't visualise the difference in data points significantly – the simplification of data can be misleading. As a thought leader on data, make sure you follow him on LinkedIn.

Speed, racing, and power – there's a fast theme to this month's Spotify playlist as we mark the launch of our new 0-60 demo series.
The best-selling artists include Coldplay, Daft Punk, Kanye West, Queen, and Tracy Chapman. Can you guess the names of the song titles?
Find out by listening to this month's handpicked selection here.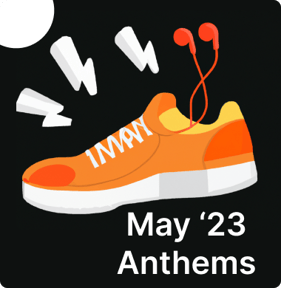 Make sure you follow Future Anthem on Spotify so you never miss a beat and tune into our monthly earworms!
See you soon,
Your Friends at Future Anthem