This blog is part of our whitepaper: Bet Limits for Online Slots: Your Players are at Stake
It is well documented that the UK Government are committed to a complete overhaul of gambling regulation. COVID-19 has placed additional scrutiny on the gambling industry, with the media and parliamentarians calling for increased protection of gamblers during the lockdown.
Regulation has already been passed for land-based Fixed Odds Betting Terminals in the UK, with the maximum bet size slashed from £100 to £2 in 2018. A blunt stake limit on slots such as that introduced in UK retail could be seen as a crude tool for online: an analogue instrument in a digital world.
Technologies are already deeply embedded across the online experience, with players subject to stringent KYC verification and affordability checks which can be further leveraged for dynamic stake limits personalised for each player.
Studios are likely to find their portfolios negatively impacted and reshuffled by potential incoming regulation too. There will be a wide variance in lost turnover between games that appeal to different player groups. To stay competitive, studios need to understand how stake limits would alter their existing portfolios.
They will need to have the technology to deploy and publish games in territories with differing stake limits. And, crucially, they should be strategically investing to develop games that will perform best in a range of future regulatory environments at varying stakes.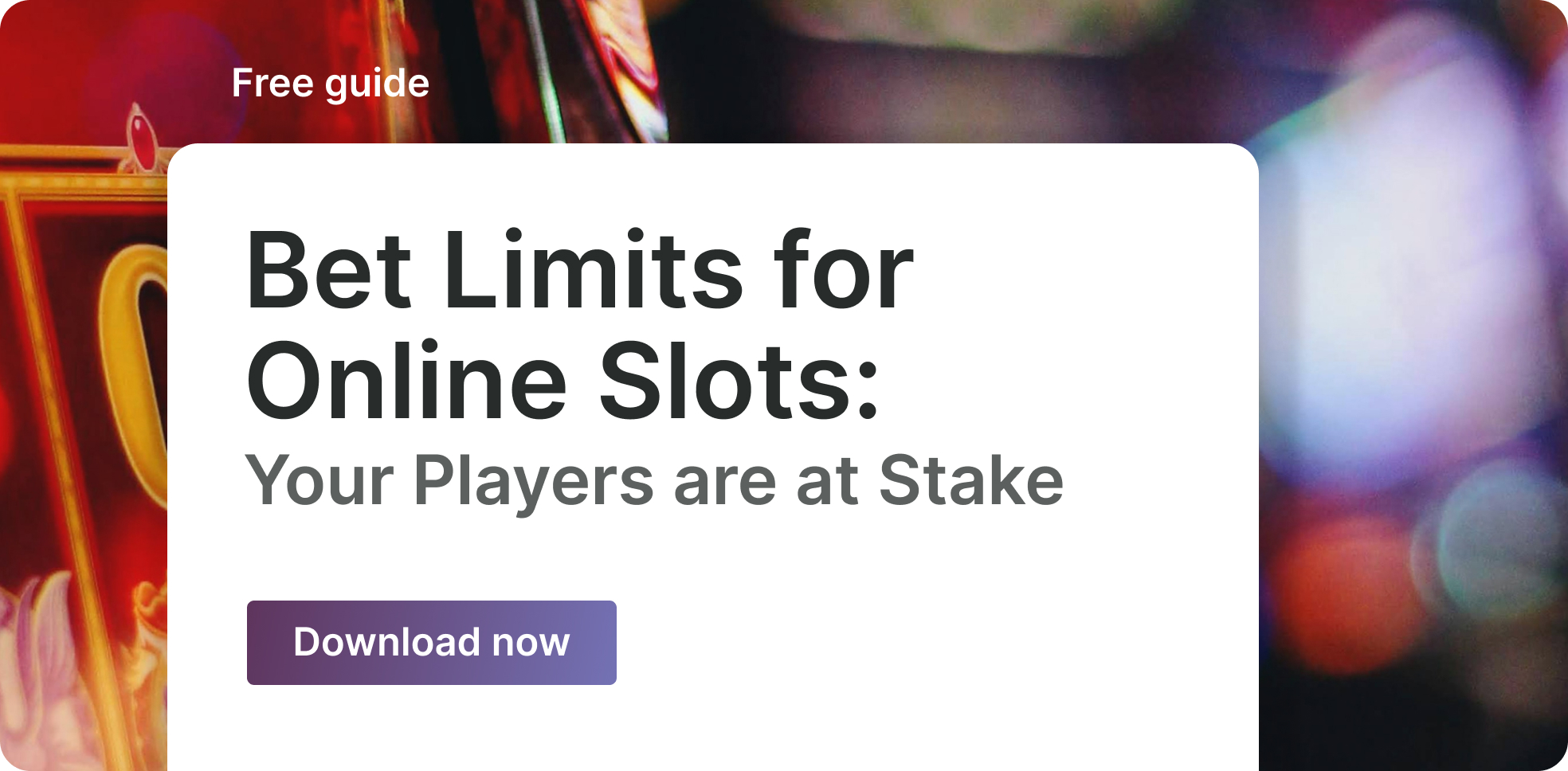 Responding to bet limits — don't delay, act today
1. Anticipate
In the current climate, industry developments are happening at apace. It is critical to horizon-scan for updates about regulatory changes and be aware of how competitors are responding. Given the significance of slots and the potential scale of the impact of new regulation, you should ensure that your board and key stakeholders take responsibility and are kept up to speed with the latest developments.
2. Assess
Plan for a plausible range of potential stake limits and timescales on which they're introduced. Project the financial and player behavioural impacts with deep financial and data science modelling. Know how your customers and business will be impacted – your processes, from recruitment to retention, from compliance to KYC. This requires more than just garden-variety financial analysis: player behaviours, game analytics, portfolio risk and much more all need to be factored in.
3. Prepare
With your best knowledge to hand, figure out the path ahead. Take action early: adjust your roadmaps, research your consumers, look at the business challenge from every angle, be creative and act. Nominate a project team, with a strong leader with accountability to the board to navigate your organisation through the potential choppy waters ahead.
4. Intervene
Equipped with a solid understanding of how your business will be impacted, you are ready to take actions that will mitigate their impact: consider altering your games mix, building communication strategies for affected players, adjusting acquisition strategies, and applying learnings across jurisdictions. And make targeted interventions on customer groups: educate, behaviourally nudge and channel your users to adopt play patterns in line with potential limits.
Industry leaders are already taking these steps to future-proof their businesses, are you?
To learn more about how stake limits may affect your business, download our whitepaper, or book a meeting with Ben to learn how we can help you future proof.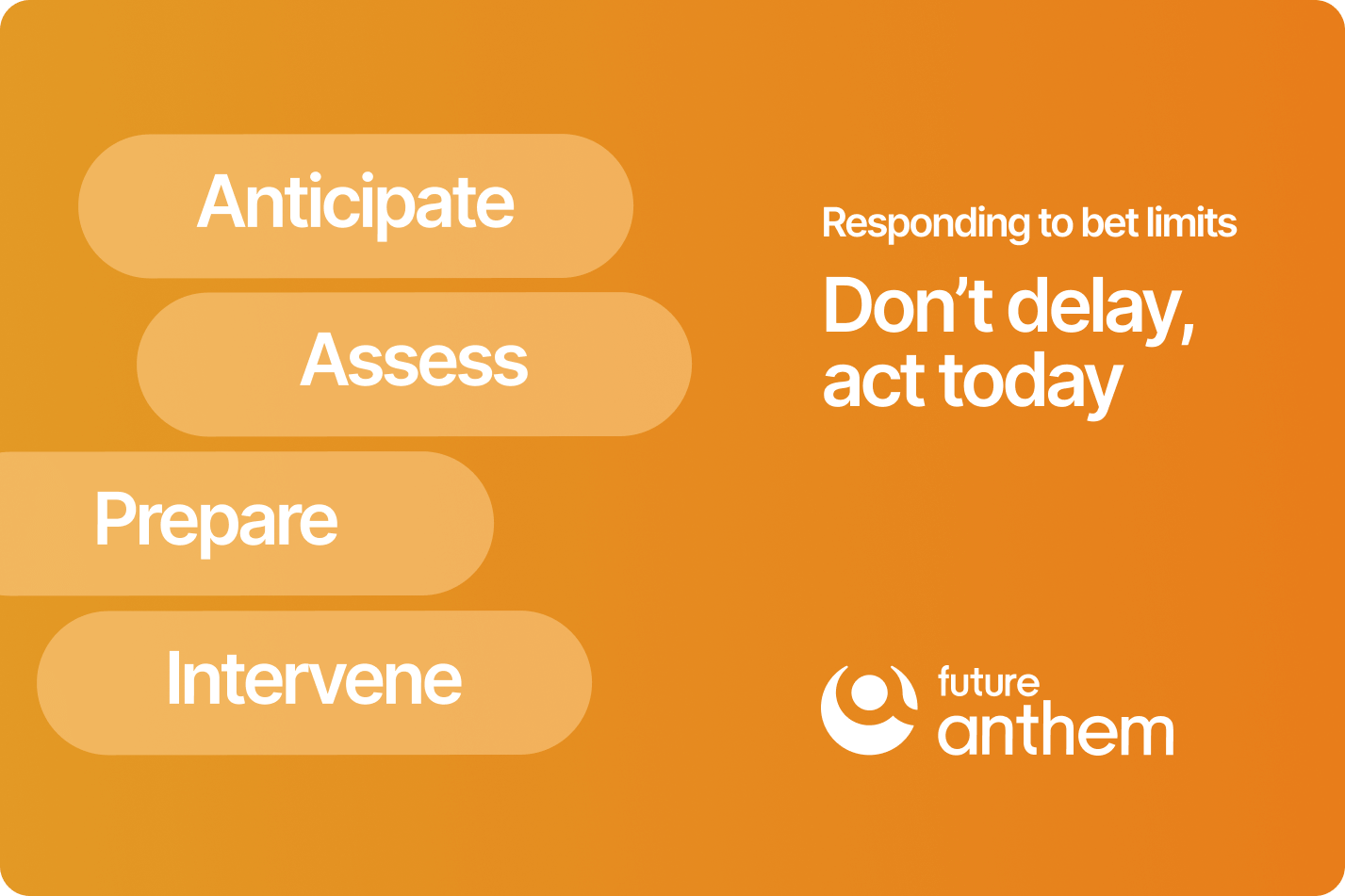 Implementing better customer experience
Responsible gambling forms a key part of Anthem's customer experience module.
It enables studios and operators to reduce churn and increase engagement with real-time player interactions, individual player monitoring and targeted player protection.
Read more about customer experience, or book a demo to see it for yourself