It was 18 years ago that I began my career in online gambling (I know I don't look that old 😉) and during that time I have witnessed – and, more recently, been part of – a responsible gambling evolution.
Contrary to what the media may have you believe, and to popular sentiment, I have found that reputable, licenced operators invest significantly to discourage problem gambling, both voluntarily and in compliance.
Their challenge is not one of desire or commitment – it is of complexity.


These are global companies, operating e-commerce businesses at scale with legacy technologies from a myriad of vendors under an ever-increasing burden of often-blunt regulations, fierce competition, and margin pressures. Their opportunity to achieve a single customer view required for true transparency and automated monitoring – in a multi-brand environment across time zones – is a task that can't be underestimated.
When viewed from another angle, responsible practices often remain antiquated, where left and right struggle to combine. On the left, traditional methods focus on predicting self-exclusion, cancellation and problems, with insufficient focus on the right – the bets (aka the purchases) and their behaviours.
Early emphasis was placed on the mitigation of self-identified problem gambling, but this captures only a tiny proportion of customers, with less than 1% falling into this bracket.
This developed into a more prediction-based approach, initially with statistical models, then via machine learning, centring around the prediction of self-cancellation. This is still in the realm of predicting problem gambling, which remained inefficient and insufficient.
Predicting and identifying potential markers of harm from gameplay was the next step, with progress illustrated by the fact that this extends to approximately 8-12% of the base of players who may show signs of risk, in some of their sessions, at some point.
Although risk measurement practices continue to adhere to traditional methods, organisational dynamics often result in marketing and compliance teams operating separately, facing challenges when it comes to aligning their efforts for the benefit of the customer. As a consequence, player journeys largely mirror the distance between these teams, with a lack of effective customisation in interventions.
This, in turn, hinders the potential to reduce player risk by as much as 34% with personalised interactions beyond the impact of standard messages.



Finally, the industry orientation towards risk is imbalanced. 88% of players have safe sessions; 11% exhibit some level of low risk interspersed with safe sessions and should be monitored, with 1% gambling with high risk and often at the end of their journeys.
We would argue the level of emphasis placed on finding the minority of risky play is disproportionate to measuring and reinforcing the safe, repeatable sessions of the majority.

Our analysis of behaviours shows that players have twice as many lifetime sessions if they stay safe and are four times as likely to leave if they consistently play with risk - surely it's commercial common sense - keep your players safe and healthy!
As with all behaviours, it is never too late to change. This is why Future Anthem is setting sail on a new course for the industry, to innovate and facilitate a progressive direction.
With predictive AI and data technologies now available at scale, in real time, we are pursuing a new path which focuses on quantitatively measuring player experiences, in every session, across every channel for sports, casinos and lottery.
Our goal is to deploy machine learning models that measure, monitor and reinforce sustainable play so that the large majority of players can continue to enjoy their gambling entertainment, with every step of their journey personalised to their experience – for content recommendations, marketing, interventions, wellbeing and more.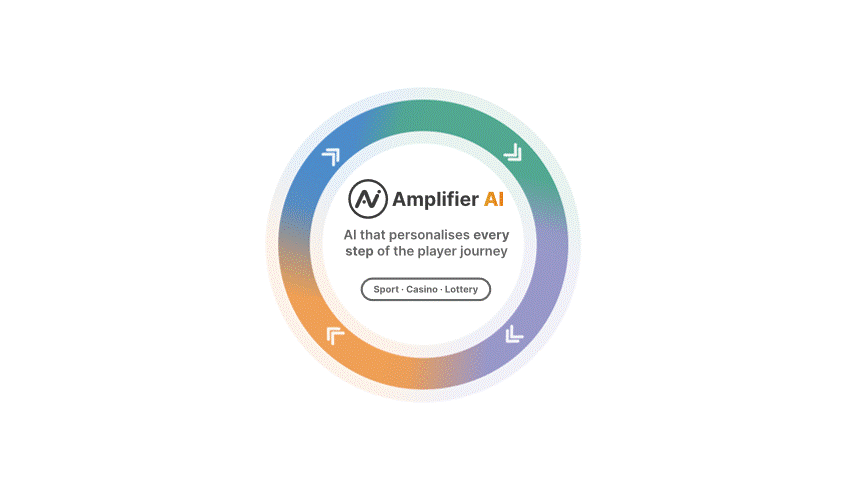 We want to add positivity, health and enjoyment to the ever-increasing volume of negative measures being incorporated into player journeys. We believe that the gambling industry is at the forefront of consumer protection with the vast array of regulations in motion. It should be globally recognised as leading the way in media and entertainment with regard to using data to measure risk and experiences.
Appointing the hugely experienced Svend Kirk to lead us on this path from responsible gambling to sustainability is an important step. It is one that provides the capacity and focus we have been searching for since we embarked on this journey when founding the business and establishing our AI technology. Surrounding ourselves with other industry experts such as Dan Waugh will also be accelerative as we navigate forward, and there may be others to join us along the way too.
The team at Future Anthem is fortunate to collaborate with some of the industry's largest operators and lotteries to bring sustainability and player health to the top of the industry's agenda – we have exciting plans ahead.
If you would like to come on board, enjoy the journey and innovate with data and AI to improve player experiences in an incredibly dynamic industry, please do not hesitate to get in touch – it's never too late.
---
Anthem is hosting an exclusive Fireside Chat with our newest appointment, Svend Aage Kirk, as part of our stacked Safer Gambling Week.
This insightful 40-minute live talk will see Svend alongside Anthem's Head of Data, Edmond Mitchell, discuss how operators can best keep players safe in a world where traditional rules-based compliance systems are becoming outdated.
Date: Thursday 23rd November at 3PM GMT
And for a limited time, Anthem will risk score your player base to help you keep them safe - valid for 60 days only.