This blog is part of our whitepaper — Data-Driven Game Design: A recipe for success
Data-driven disruptors
The cars piloted by Lewis Hamilton have data-driven designs. Mercedes-AMG Petronas F1 operate comprehensive data collection systems, processing elements such as driver pressure points, to allow data analytics and then machine learning to be applied to their engineering design process.
Netflix has built its business model on a data-driven approach, with a focus on user personalisation. It recognised the data points used for building recommendation systems – user ratings, content consumed, instream activity (pausing, stopping, re-starting) and others – were the fundamental elements required to identify optimal and successful new content, leading to an expansion from content aggregator to content creator.
In 2020, Nike developed a new range of Yoga apparel after identifying with data that their customers were spending more time enjoying Yoga than they were running.
The concept of 'tribes' and 'squads' has been a familiar one in many organisations in the last few years and was popularised by Spotify a number of years ago. A squad is a multi-disciplinary team empowered to deliver end-to-end new product features. This structure is designed to facilitate data-driven design, by bringing data scientists and data engineers into the same workflow as marketers and product owners.
Whether the approach of tribes and squads is the correct one is the subject of debate, but the requirement to make the optimum use of data to design the best possible products has become an accepted fact.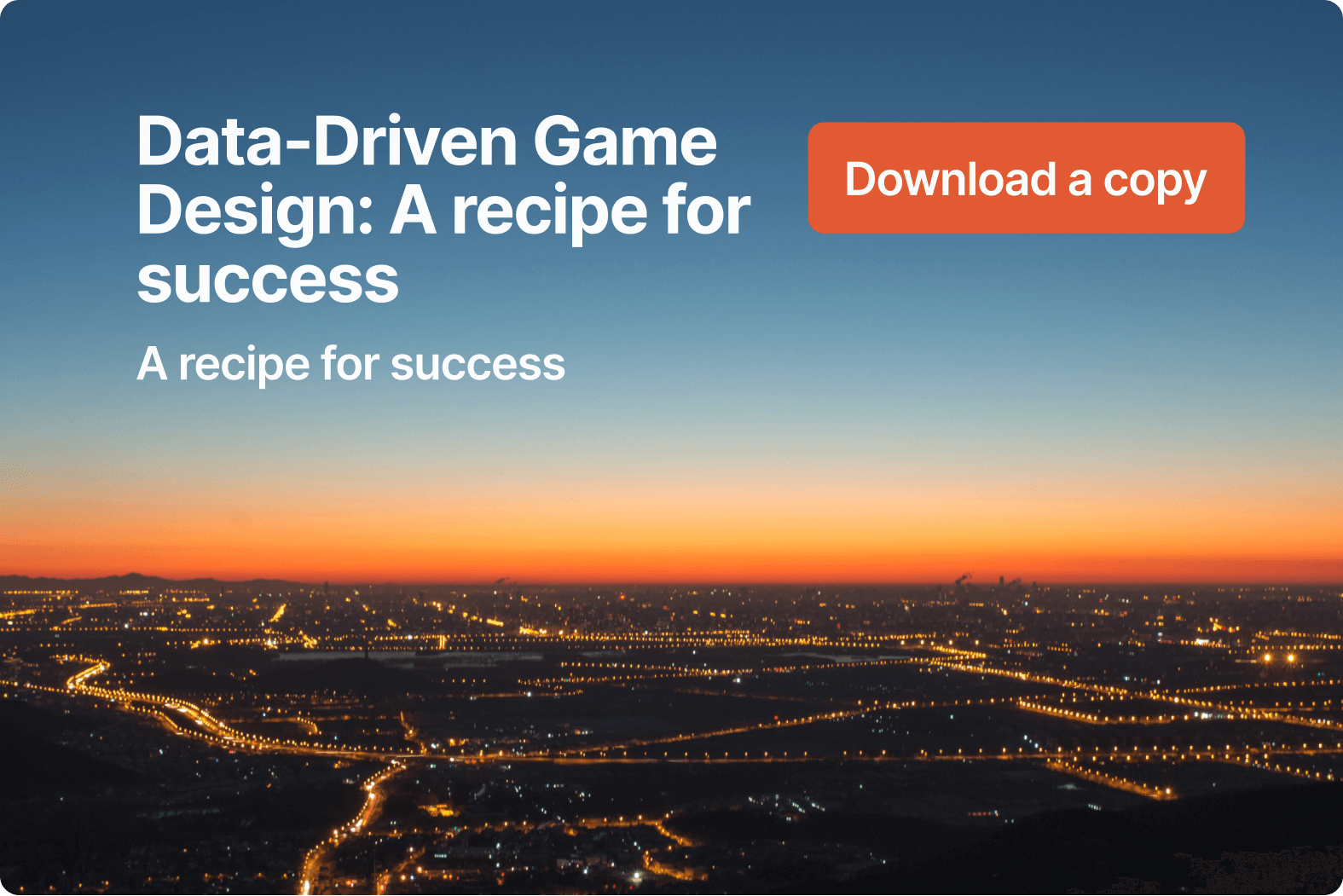 Why now is the time for data
Many organisations initially struggle to adopt a data-driven design approach, not because of the tech, but because of the need to change the way they work.
Research carried out early in 2021 by business advisory providers Boston Consulting Group (BCG) for the World Economic Forum found that most manufacturing businesses were failing to successfully implement data-driven design. "Manufacturing is on the verge of a data‑driven revolution," Daniel Küpper, BCG managing director and partner said in a statement about the research. "But many companies have become disillusioned because they lack the technological backbone required to effectively scale data-and-analytics applications. Establishing these prerequisites will be critical to success in the post-pandemic world."
The next generation
As the next generation of gamblers enters the marketplace, their experiences will have been shaped by streaming platforms, social media channels and e-commerce.
For online gaming to grow, it must attract and retain next-generation customers – the Spotify generation – individuals who have grown accustomed to brands and products that deliver the services they want and in the way they want them.
Future Anthem's approach
Future Anthem and its Performance Optimisation module help games studios and operators infuse behavioural data to make better product design decisions and help optimise their game's performance. On top of all of this, it ensures that they continue to deliver the highest levels of entertainment which in turn improves the playing experience for everyone.
It gives game studios a 24/7, real-time window into the behaviour of every player and the intricate relationships they have with their games. Building on these principles, data-driven design increases design productivity by targeting specific behaviours and reduces multiple iterations to build more playable and successful new titles.
With behavioural data underpinning the design process, games can be launched with confidence, including the elements that are known to drive loyalty and user experience from the beginning. Game sheets and launch plans will clearly identify and signpost player types for marketing, supported by player ID lists for CRM and wider promotional activities.
Further reading: State of Online Gambling
We recently published our 2022 State of Online Gambling Survey – data edition.
Find out what the gambling industry thinks about their data usage and how they want to improve their utilisation. Book a demo with Ben to learn how we can help be data-driven at the very heart of your operations.