Modelling of 36 million gaming sessions finds no statistically significant correlation between player markers of harm and three structural game characteristics: Volatility; Return to Player (RTP); Hit Rate
London, UK – 2nd November 2021 – Building on the foundations of a complementary responsible gambling assessment earlier in the year, Future Anthem and Gamesys — a Bally's Corporation company have partnered to analyse the extent to which player markers of harm may be driven by the games that players choose to play.
Released to coincide with Safer Gambling Week (1-7 November 2021), - a cross-industry initiative to promote safer gambling in the United Kingdom and Ireland – this research has used Anthem's Safer Play machine learning models which were executed against 36 million Gamesys gaming sessions to identify potential markers of harm that indicate risky play.
A full investigation of the extent to which slot games may be correlated with markers of harm was conducted on these game sessions to identify the link between player risk and the three structural game characteristics of volatility, return-to-player and hit rate.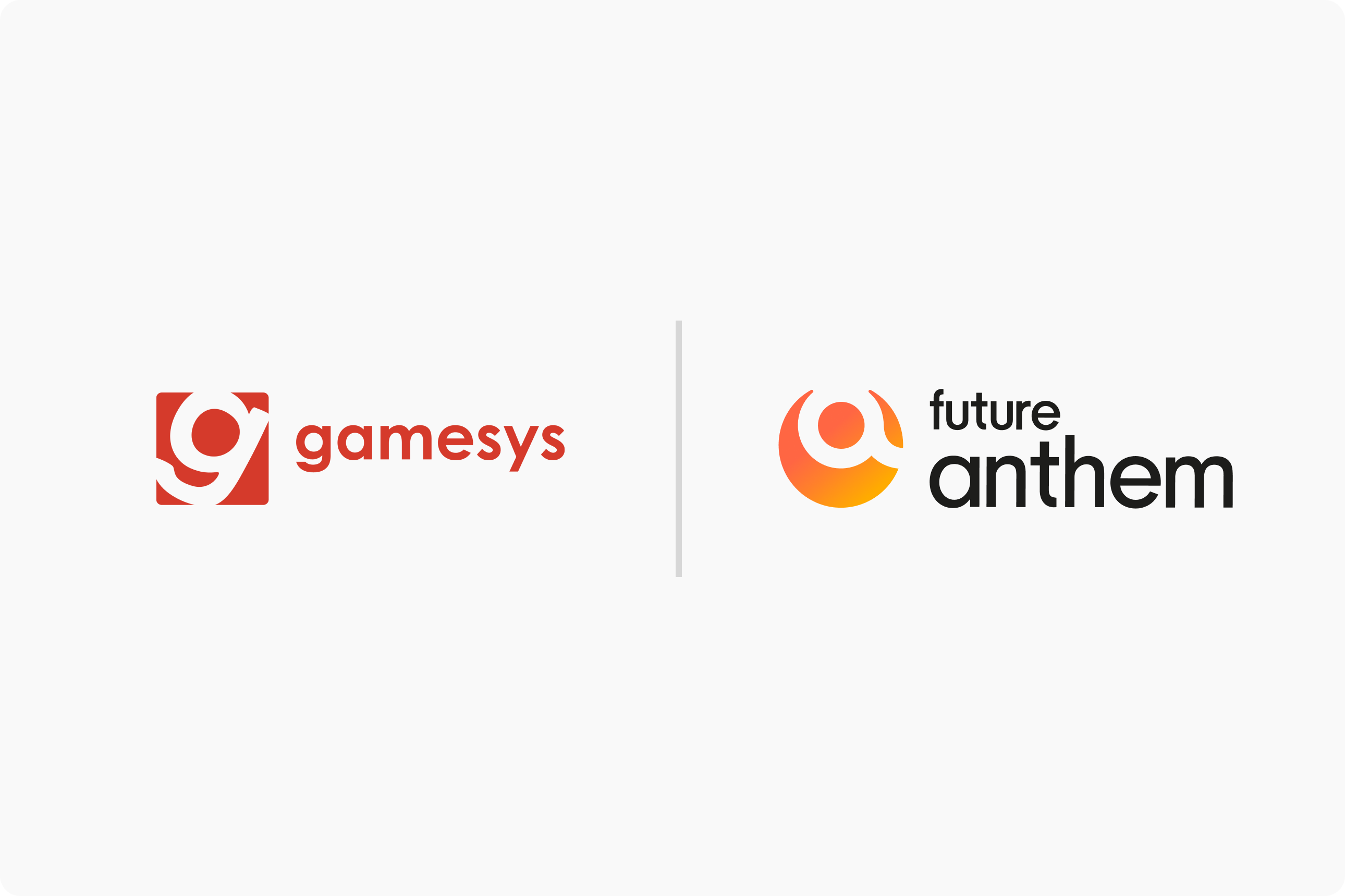 The results
The results demonstrate no statistically significant correlation between player markers of harm and the experience that different games provide.
Analysis by Future Anthem – the pioneering AI and game data science specialist – indicates that these structural characteristics are not associated with behavioural markers of harm. Furthermore, there was no evidence that specific risk indicators, such as staking up, were linked to specific games within the category.
This is just the beginning of what will become a larger piece of research on game features, game design and markers of harm to understand the aspects of games that provide for a sustainable and enjoyable player experience.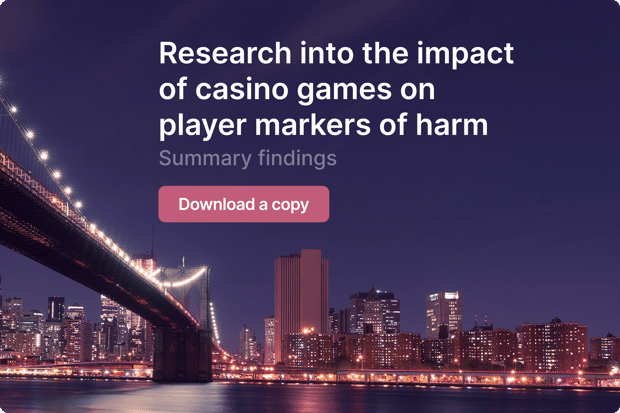 Additional insights
Key factors of prominence in this research suggest that there are other learnings that can aid detecting risky play, including time of day, deviance from normal play patterns and recent classification of risky sessions.
Statistics found to support this include:
Overnight play (12.00am-6.00am): 36% riskier than other times of the day
Players were over 7 times more likely to have another high-risk session than those that just had a safe session.
"We are delighted to have undertaken research in such an important area of our industry with Gamesys. Aspects of games, players, behaviours, and protection are often mythologised. We have deployed comprehensive machine learning models with significant amounts of data on gameplay to shine a light on part of the puzzle. We look forward to undertaking further research on games and game design to identify how gambling operators and studios can provide an enjoyable and sustainable player experience," said Chris Conroy, Chief Data Officer, Future Anthem.
"As part of our ongoing commitment to player experience, we are proud to be part of a piece of research that better helps the gambling sector understand the link between markers of harm and the gaming experience. We always strive to build and operate games that are best suited to our players, with rigorous selection policies - this research is another milestone on our journey," said Kevin Clegg, Director of Sustainability at Gamesys (a Bally's Corporation company).
About this research
Future Anthem's Safer Play product uses state of the art AI to proactively detect in-session wagering behaviours that indicate players may be exhibiting markers of harm, creating a score for every game session for every player (a game session being from game launch to game close).
Its machine learning models assess more than 80 separate metrics that correspond to markers of harm which have been honed across billions of spins to cluster game sessions together according to their level of risk.
For this specific research undertaken with Gamesys, 36 million gaming sessions were created, which involved 2+ billion spins, across 5 million hours of gameplay on 368 games, from more than 800,000 players.
Future Anthem believes this research is the first of its kind as most other research in this area understandably focuses on the player themselves. The Future Anthem team intends to continue its research in this area with additional focus on the relationships between games, features, design and their links to player-risk and experience.
About Future Anthem
Future Anthem is the market leader in Game Data Science. Powered by Microsoft Azure, our highly scalable Anthemetrics AI platform delivers actionable intelligence to help our customers grow responsibly with measurable improvements that enhance the player experience for everyone. Our data products personalise and protect the player experience in real-time. We also enable gaming operators and studios to apply data to product design decisions and to optimise performance. Future Anthem was announced as EGR's 2021 Rising Star and has recently been selected to join the TechNation Applied AI 3.0 cohort.
For more information about Future Anthem, please visit www.futureanthem.com
About Gamesys
Gamesys, a Bally's Corporation Company are a leading online gaming operator, that provides entertainment to a global consumer base
For more information visit www.gamesysgroup.com
---
Other research on the topic:
PwC Responsible Gambling Council. Remote gambling research: Interim report on Phase 2.: Gamble Aware.
Wood, R.T.A. and Griffiths, M.D., A qualitative investigation of problem gambling as an escape-based coping strategy. Psychology and Psychotherapy: Theory, Research and Practice, 80: 107-125.
Fang, X. and Mowen, J.C., "Examining the trait and functional motive antecedents of four gambling activities: slot machines, skilled card games, sports betting, and promotional games"
Braverman, Julia & Shaffer, Howard. (2010). How do gamblers start gambling: Identifying behavioral markers for high-risk internet gambling. European journal of public health.