Through the use of Future Anthem's Amplifier AI, Betsson Group uses the power of personalisation and risk monitoring to champion the way forward in safe player experience
Future Anthem, the pioneering AI and data science powerhouse is proud to announce a new product launch with Betsson Group that will see the leading global gaming operator deploy AI technologies to offer its players a more personalised and sustainable experience across its diverse portfolio of brands.
Leveraging Future Anthem's innovative Amplifier AI real-time product, this new product integration will ensure 1-to-1 personalisation is at the forefront of every player's experience for Betsson's extensive global player base, as well as provide additional risk monitoring of every casino session for responsible gaming purposes. Renowned for its leading brands and high-quality content offering, as well as its commitment to providing a safe customer environment, Betsson Group has developed a reputation as a top choice for players worldwide.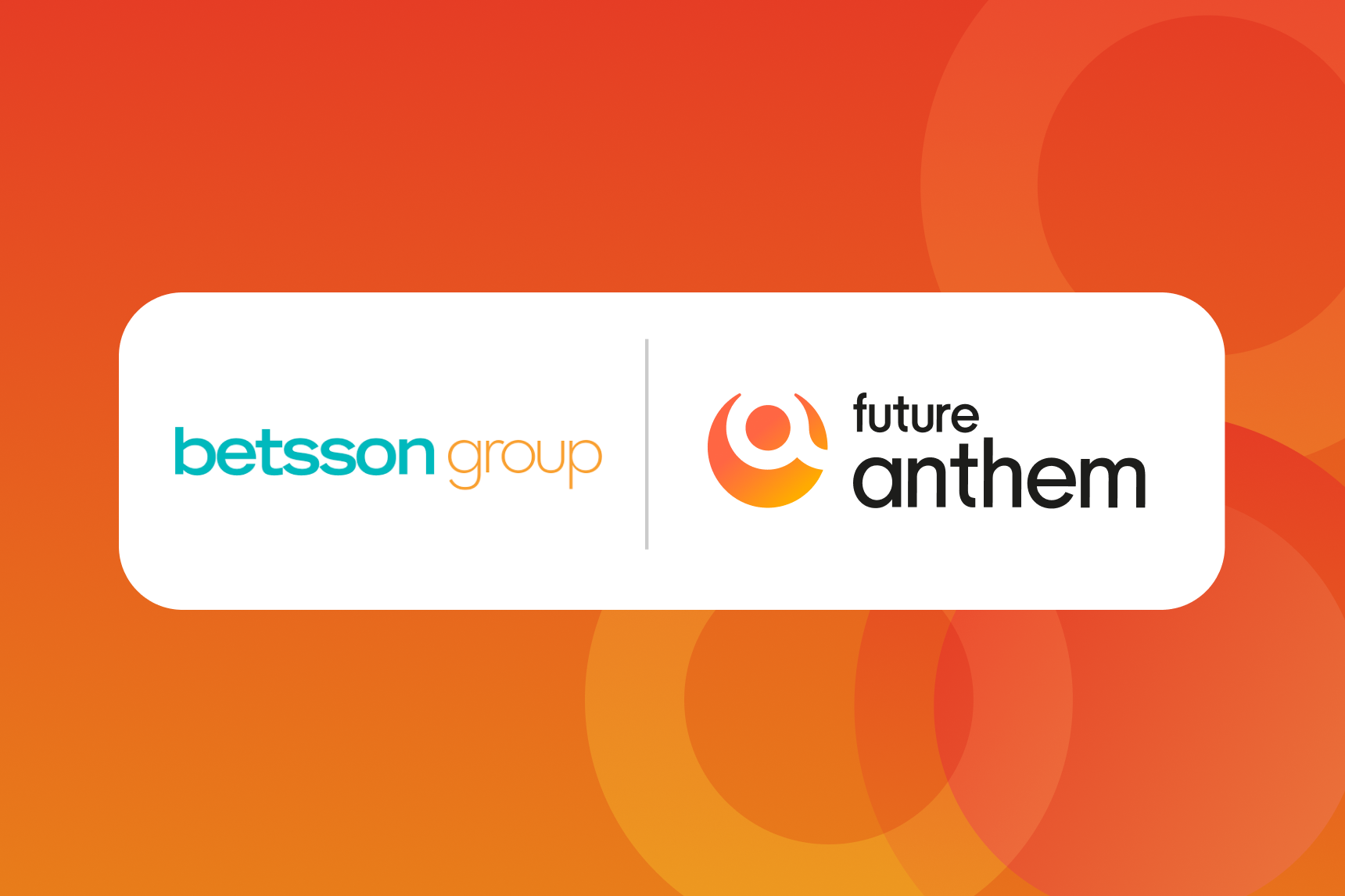 Jan Chircop, Head of Gaming Projects at Betsson Group, said: "We are thrilled to embark on this transformative journey with Future Anthem. Our mission is to provide the ultimate gaming experience for our players, and this partnership allows us to do just that. By harnessing the power of AI, we are confident that our players will enjoy more engaging and sustainable gaming experiences as we transition to personalised experiences."
Eduards Jakubovs, Head of Responsible Gaming at Betsson Group, commented further: "Gambling in casino is known to be of a higher risk in comparison with other products, hence it was a very natural decision to enhance customer protection, particularly within this game vertical. Future Anthem's real-time personalised risk scoring engine will work in parallel with our own in-house Prediction Model to ensure the highest level of protection for our players.
One of the key highlights of this partnership is Betsson's commitment to acting in the "moments-that-matter" and reacting with immediacy in key touchpoints across the player journey. Leveraging Future Anthem's innovative flagship product Amplifier AI, Betsson will improve its ability to respond to each player's needs in a highly personalised 1-to-1 manner with its quick-to-deploy modules during critical moments.
This groundbreaking initiative will be rolled out progressively across Betsson's global brands and jurisdictions over the coming months, promising an unprecedented level of personalisation and sustainability for their expansive base of players.
Leigh Nissim, Founder and CEO of Future Anthem, added: "We really enjoy working with progressive clients and teams as they bring out the best in our AI technologies. The Betsson team has a clear vision around personalisation to improve player experiences and we're delighted that our all-encompassing personalisation product, Amplifier AI, is becoming an integral part of their journey."
---
About Future Anthem
Future Anthem humanises data with their all-in-one product, Amplifier AI, to personalise the player experience for everyone. Utilising quick-to-deploy modules across the entire player journey, Future Anthem harnesses real-time machine learning to onboard and retain customers responsibly. Future Anthem is trusted by the world's leading gambling operators and studios including STS, Betsson, Big Time Gaming, Blueprint Gaming, and Eyecon.
Anthem was also selected for the highly coveted Tech Nation Applied AI 3.0 Growth Programme, and is a recipient of several industry awards, including Data & AI Partner of the Year at the EGR B2B Awards.
Find out more at: https://www.futureanthem.com
Contacts
Jessica Wu, Head of Marketing
Chris Conroy, CDO