Game release performance per release
Measure game release performance over time with easy-to-use sliders allowing you to compare performance across the first 14 to 28 days of game launch and across specific player clusters. Columns also breakdown performance into session length, total sessions, bonuses. A Future Anthem game performance index is then generated. The higher the index, the better the game has performed.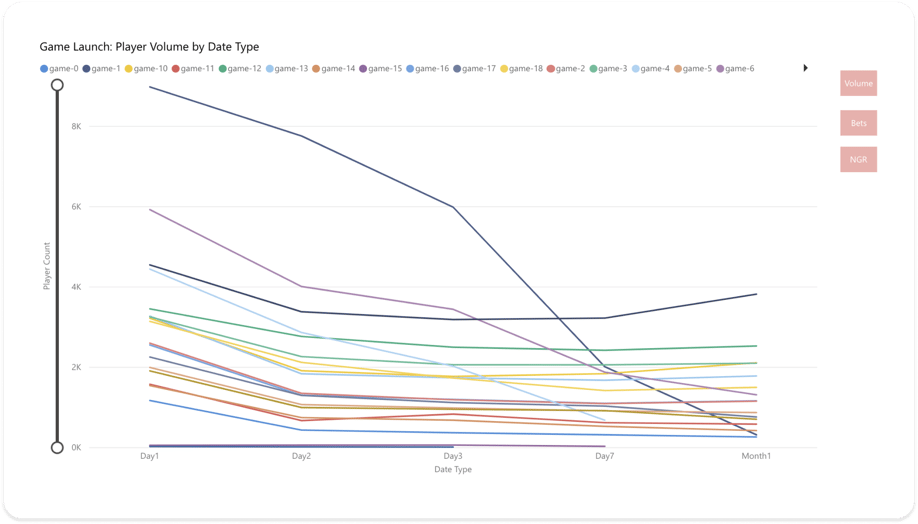 ---
Last updated: November 2021
What to read next?