Design, launch and promote your games with confidence
Increase player retention and revenue by understanding
how your players

really

play your games.
Say hello to Amplifier AI.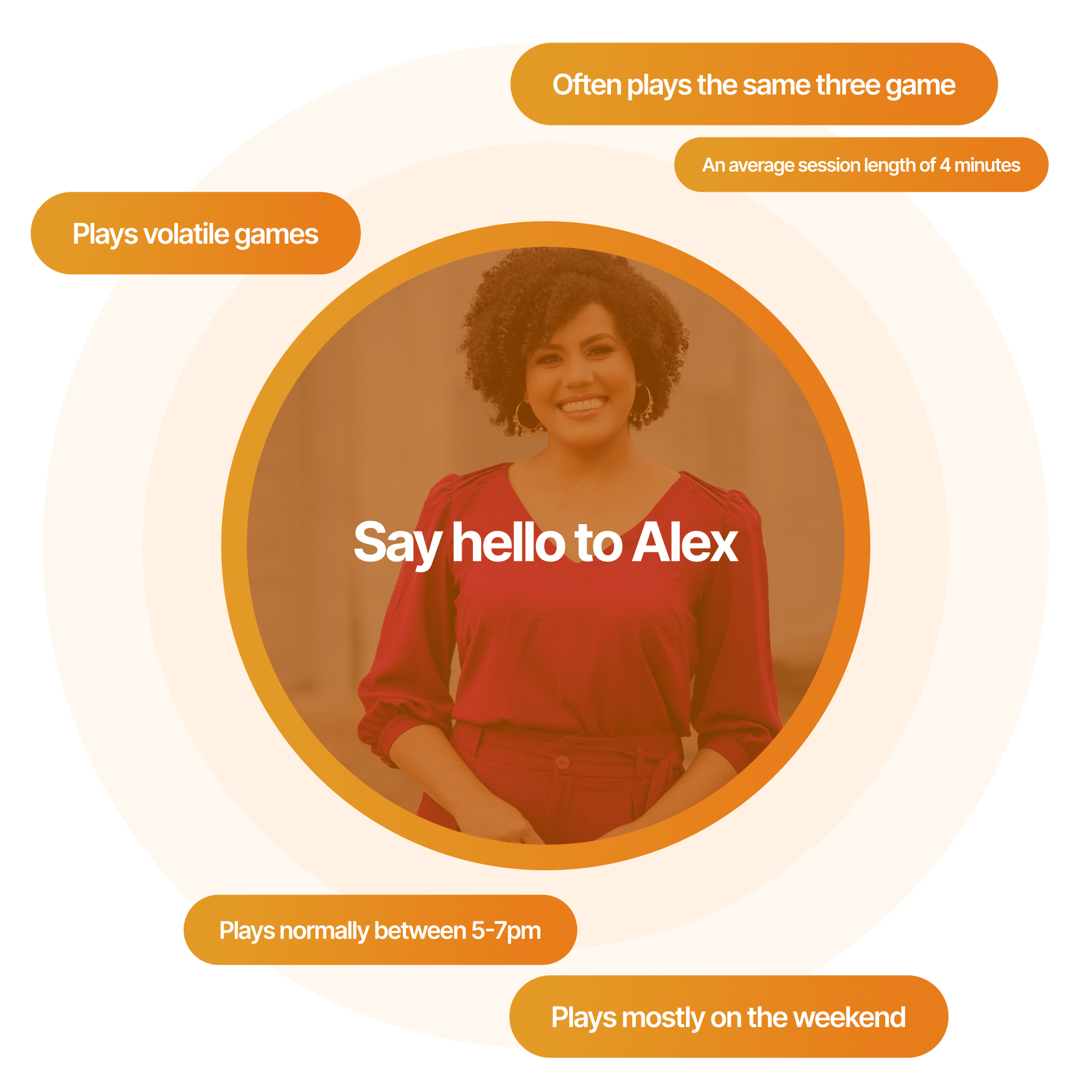 Take your game to the next level
Want to give your studio a competitive edge? Enrich your knowledge by accessing never-seen-before and exclusive gameplay insights.
Key Features
Say goodbye to assumptions with

Amplifier AI
Analyse every session to understand your players, operator performance and revenue opportunities. Amplifier AI: the all-in-one product built to personalise the player experience for everyone.
Game launch tracking
Easily compare your game performance across operators in a single view
Build more engaging games
Learn how to consistently build and launch games that your players will love again and again
Optimise promotions
Retain your players for longer and empower your commercial team to quickly analyse operator performance
Customer stories
Amplifier AI is powering some of the world's most innovative studios to personalise player experiences.
Read why RAW iGaming and Lady Luck Games chose us to Amplify their games..
Frequently Asked Questions
What data do you require?
We require your spin-by-spin, player-level data to activate Amplifier AI. Our team of onboarding experts will be on hand to help you understand the most efficient and secure way to get this to us.
How does pricing work?
Amplifier AI is tiered according to the volume of your data. This means that studios of all sizes can instantly realise value. During your demo, your specialist will walk you through the options available to you.
Can I see a demo?
We'd love to show you the power of Amplifier AI. Use the meeting form at the above to book your 15-minute demo.
Who do you work with?
Amplifier AI is enjoyed by some of the world's most innovative studios including Big Time Gaming, Blueprint, QuickSpin, Lady Luck Games, Raw iGaming and many more. Check out our customer page to learn more about our success stories.
Is my data secure?
The integrity of your data is paramount to us. For this reason, we chose Microsoft Azure as our platform provider because of its uncompromising approach to security and privacy. For more details of our security posture, please click here.
How long does it take to get live?
Our team of experts will work with you to ensure you start extracting value in as little as 3-4 weeks.
Your journey starts here
Book a demo now to see the power of Amplifier AI for yourself